Fundraising Black Tie Ball - Headway - the brain injury association
After the success of our Sporting Dinner at Preston North End FC, we continue our year as fundraising baton holders for Headway - the brain injury association, with a black tie dinner in Carlisle on Friday 17 November.
The event is sure to be a great start to the festive season and offers an opportunity to entertain corporate guests and support the invaluable work of our charity partner Headway.
Headway is the UK-wide charity that works to improve life after brain injury. Through its network of more than 125 groups and branches across the UK, it provides support, services and information to brain injury survivors, their families and carers, as well as to professionals in the health and legal fields.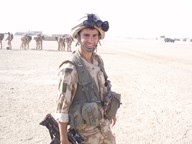 "My brain injury will always be with me, but Headway has helped me rebuild my life. With the right help and support, there can be life after brain injury."
- Tom Birch, who sustained a serious brain injury while serving in the Royal Marines in Afghanistan.
At Headway, people use insight and care to help survivors regain some quality of life through a wide range of services, including rehabilitation programmes, carer support, social re-integration, community outreach and respite care.
On a national level, Headway provides a range of frontline services to help those affected by brain injury, including:
a freephone helpline (0808 800 2244, helpline@headway.org.uk);
a comprehensive award-winning website containing information and factsheets on all aspects of brain injury (www.headway.org.uk);
an award-winning range of booklets and publications designed to help people understand and cope with the effects of brain injury;
an emergency fund to assist people dealing with the financial implications in the immediate aftermath of a brain injury;
Headway Acute Trauma Support (HATS) nurses to support families whose loved ones are in the acute stage of care following brain injury;
a network of more than 125 groups and branches that provide physical, cognitive and social rehabilitation and support to individuals and families;
a directory of approved residential homes, rehabilitation units and respite facilities specialising in ABI.
The charity also lobbies for better support and resources to be made available to people affected by brain injury and works to raise awareness of brain injury and the devastating effects it can have.